Pre-Script Note: Some paragraphs are going to be filled with a lot of alliteration containing the letter C. Read at your own risk.
Indian home minister Rajnath Singh visited Kashmir a few days ago. Just like his previous visits, this one too had a take home message. Recalling his visit to Kashmir in 2016 when he talked about "Insaniyat, Jamhooriyat and Kashmiriyat", seems like the Indian HM is fond of fancy words.
This time around though, rather than relying on rhyming words – an important tool in poetry, Rajnath went on to fancy his hand, or mouth, on alliteration. Remember Tiger tiger burning bright? Yeah, that one.
Apparently thinking out of the box, a very odd letter was chosen for the poetic alliteration. The letter 'C'. Some would say charismatic, some would say confident, I'd prefer calling it 'cute'.
Cute that the Home Minister somehow failed to comprehend the carelessness of the current and the concurrent consecutive cruel governments that control Cashmere.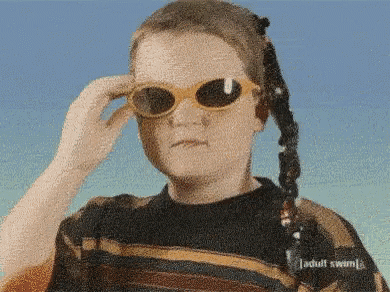 Five Cs of Rajnath's Kashmir outreach are 1-Compassion 2- Communication 3- Coexistence 4-Confidence Building & 5- Consistency
On the face of this, this poetic exotcism seems perfectly alright until you realise who said that. So, without further adieu let's breakdown the 5 Cs that somehow seem to solve Kashmir's problem entirely.
1. Compassion
We would have appreciated a little more if the home minister of India would have cared to explain a little more as to who had to show compassion.
This reminds me of 2014 floods. Although the entire rescue operation was turned into a PR stunt by the nationalist media as if trying to make a mockery of the devastating calamity. Kashmiris went a step ahead and distributed relief items amongst stranded 'security forces'.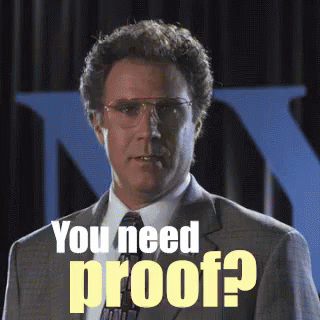 On the contrary, there is little compassion show from the other side. Both the government as well as the forces seem to not know about compassion at all. So it is you who needs to show compassion, not the people of Kashmir.
2. Communication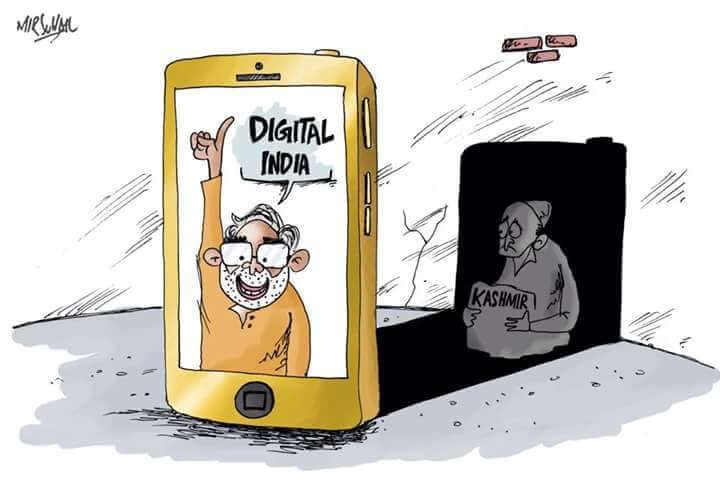 Ah! Tell me more about it. An internet ban every other day, media gag, ban newspapers, ban twitter, ban social media, ban VPNs, ban freedom of speech. In Kashmir, simply every voice of disent is C for Crushed.
3. Coexistence

You probably wanted to write Coercion, because that is what has been happening in Kashmir over the years. Your predecors have been using the same tactics and you are no different.
4. Confidence Building
This is a clichéd rhetoric used by the mainstream presenting Kashmiris as a lot who are just 'naraaz' (unhappy) with India. There is more than just anger in Kashmiris, and the 'naraaz' narrative only delegitimises Kashmiris' legitimate political demands as a nation. Somewhere, this also demonises those who disagree with the Indian narrative of Kashmir.
Recently, Kent RO launched a PR campaign starring bollywood stalwarts like Amitabh Bachchan and Hemamalini(a sitting BJP MP). The 6 and a half minute long video starts with Bachchan saying "Kashmir – dunya ki jannat aur Bharat ka dil. Chalein apno se milne"
(Kashmir – World's paradise and India's heart. Let's meet our loved ones.)
Considering this as a confidence building measure while Kashmiris continue to suffer on ground is as theoretical as it could get.
5. Consistency
Only thing consistent in India is Virat Kohli's batting, and oppression in Kashmir. Pellets and bullets are the order of the day. You know what else is consistent in Kashmir? Injustice.
There's one more C when it comes to Rajnath Singh, some say it is a new desi dish-
"Curry Ninda"
Yeah, there was a lot of Curry Ninda served to Rajnath's 5 Cs. Some went on to compare it with a new concept film Haider introduced –
Chutzpah.
Rajnath's poetic romance with Kashmir did not last long, here are a few notable reactions to the Chutzpah.

5 C's by Rajnath I am saying it is C for Chutzpah and C for Chutyapa #morons will be Morons#Rajnath @rajnathsingh

— Ubaidhaq_Shah (@Ubaidhaq1989gm1) September 12, 2017
FiveC's:Curfew,Custodial Killings, Crackdown,Clampdown,and Casualties. #Kashmir https://t.co/URQ4gcySBp

— Irshad (@irshaadnabi) September 12, 2017
So choosing the letter C for the alliteration was a totally bad idea as it also recalls stuff like custodial killings, crackdowns, curfews, collateral damage, etc.
But then, any letter has haunting memories associated with it when it comes to Kashmir.
Khalid Bashir's diary from Kashmir's summer reminds us of the English alphabet for Kashmir –
As a child when I should have been in cradle, I was in a coffin.
As a child when I should have been on father's shoulders, I was in a soft little grave.
When I should have been chased by friends, I was chased by bullets, tear gases.
As a child have smelled flowers and chased butterflies, I smelled burning houses and chased processions.
As a child when I should have blew spit bubbles, I had a gurgle of blood.
As I child when I should have seen cluster of stars, I was blinded by pellets
As a child I learnt:
A for Army, AZADI, AFSPA, Afzal is alive
B for Bullet, BOMB, Blood
C for Curfew, Catapult, check post, Cargo, crackdown, Collateral Damage
D for Death, Disappearances
E for Encounters
F for Firing, frisking
G for Gun, Graveyard, Graffiti
H for Hartals
I for Identity card, IED, informers, interrogation centres
J for, JIHAD
K for Kalashnikov
L for LMG
M for Martyr, Maimed, Mad, mid –night knock syndrome, Mistaken Identity
N for nocturnal raid
O for Orphan
P for PAKISTAN, PSA, Pellet, Pain, PAPA 2
R for, Rape
S for Stone –pelting, spies, STF
T for Tear gas, torture chamber, Terrorism
U for Unidentified Gunman
V for Violence
W for War, widow
and XYZ – The infinite nameless mass graves of Kashmir
And My School what was it like?
Roll no 1: Killed in "collateral damage"
Roll no 2: Protesting
Roll no 3: In I.C.U. with bullet in the head
Roll no 4: Booked under P.S.A
Roll no 5: In jail for suspicion
Roll no 6: Went to Play, didn't return ever
Roll no 7: His someone has been killed in protests
Roll no 8: Lost his vision due to pellets
Roll no 9: Picked up arms due to harassment, humiliation, oppression.
Roll no 10: Hiding from police
Roll no 11: Writing this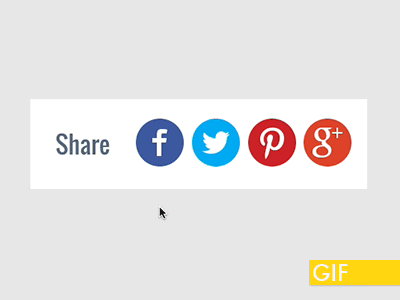 Share this article with your friends.
Send your contributions to write@withkashmir.com to get featured.
Leave your feedback in the comments below.
Comments
comments