1. 1983 – India vs West Indies match at Sher-i-Kashmir Stadium, Srinagar.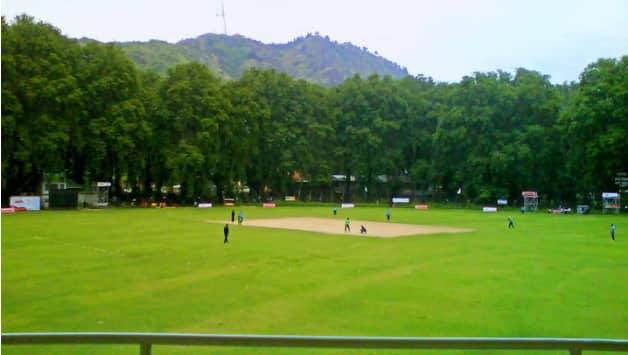 In 1983, many Kashmiris were arrested for raising Pakistan slogans and waving Pakistan flags during an international match in Srinagar. Mushtaqul Islam was jailed for the same.
2. Imtiaz was killed soon after Pakistan beat India in 1994

In 1994, a youth from Fateh Kadal, Srinagar was killed after he celebrated Pakistan's victory outside his home.
3. The Mass expulsion after Afridi's 2 sixes in Mirpur.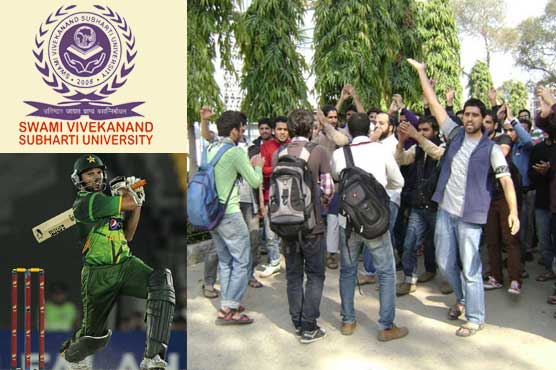 In 2014, more than 67 students from Swami Vivekanand Subharti University in Meerut were expelled from the university for cheering for Pakistan during Asia Cup match. Afridi scored the 2 historic sixes off Ashwin in the last over.
The expelled students were also charged with sedition, initially. Later, the charges were reduced to inciting hatred and violence, still totally uncalled for.
4. NIT Srinagar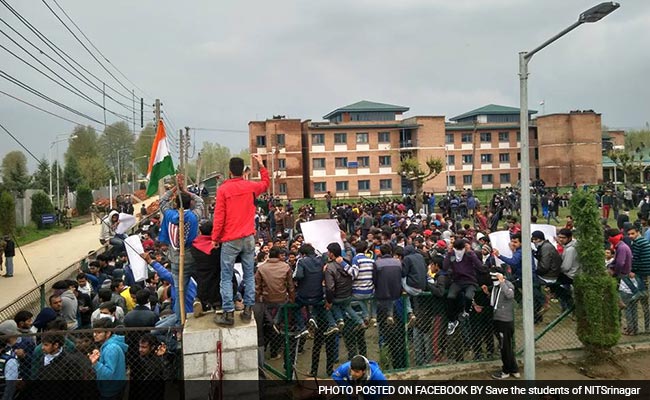 In 2016, NIT Srinagar. Although this time around, there was no Pakistan playing in the match. It was West Indies who had knocked-out India from the T20 world cup. There was no classwork for months following the episode. Non-local students even alleged death and rape threats were given to them.
5. 'Lala Zoola Zaalyo'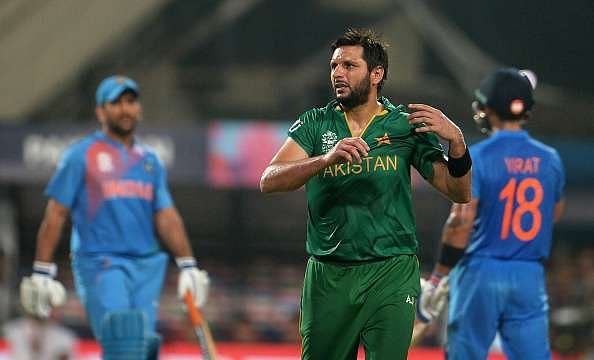 In 2016, Mohali. Kashmiri fans cheered for Pakistan's victory. The also sung 'Lala Zoola Zalyo', a famous Kashmiri folk song for Afridi who was supposed to be making his final international appearance. Later, many Kashmiris were questioned as well. Kashmiris' support for Pakistan team and Indian city became a hot topic in the Indian prime time for weeks.
In the same match, at the toss, Afridi acknowledged Kashmiri fans for coming long way to support his team.
Read Afridi – Our Kashmiri Kind Of Superhero
6. Wearing Pak Cricket Jerseys

In 2017, two cricket teams from Ganderbal were taken for questioning after a video went viral in which Pakistan's anthem was sung before the start of the match.
7. Shopian village ransacked
In 2017, when Pakistan beat Sri Lanka in a Champions Trophy match, an entire village in Shopian was ransacked. Even women were beaten.
"Amid celebrations of people the army personnel of nearly situated Chodurgund army camp came firing in the air and started vandalising the whole village.
Soon the army personnel allegedly started ransacking in the whole village. Locals alleged that forces personnel broke shutters of many closed shops and ransacked the", reported Kashmir Reader.

Only a day after this incident, Army entered inside the homes and beat the womenfolk there.

8. Go to Pakistan, within two days In 2017, when Pakistan beat England in Semi-finals of the champions trophy, Mirwaiz Umar Farooq tweeted the following message:
As we were finishing taraweeh,could hear the fire crackers bursting, well played team #Paksitan. Best of luck for the finals!

— Mirwaiz Umar Farooq (@MirwaizKashmir) June 14, 2017

and the whole Indian media burst into rage. Arnab gave all Kashmiris who support Pakistan the last warning, and two days to leave the country.
Here' what he had to say (our response, actually spoof, included)
Think we missed something? Write it in the comments.
Send your contributions to write@withkashmir.com to get featured.
Share this article with your friends.
Leave your feedback in the comments below.
Comments
comments