Pakistan was the least favourite side to enter to the knockout stage in this Champions Trophy. Experts said this side is the weakest side Pakistan has ever taken into an ICC event and it did not infuse hope in its own supporters, let alone rest of the cricketing world.
Even trolls like these didn't leave a chance

Then we witnessed some quality cricket from the Pakistan team which not only saw them home as they got through to the finals but also, set the whole of Kashmir in celebration mood. And we've said this before, Kashmir and Cricket is an infectious love story, especially Pakistan cricket.
One could hear firecrackers soon after Hafeez scored the winning runs. The sounds reached the Masjids were Taraweeh was nearing completion.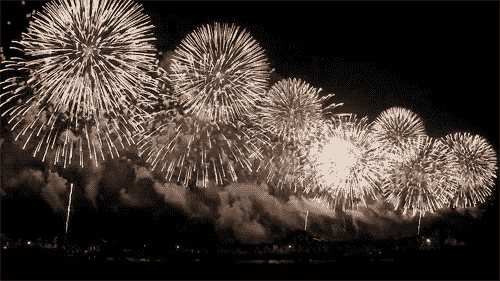 Here are some of the best reactions we found on social media after Pakistan's victory:
As we were finishing taraweeh,could hear the fire crackers bursting, well played team #Paksitan. Best of luck for the finals!

— Mirwaiz Umar Farooq (@MirwaizKashmir) June 14, 2017
Pakistan is sponsoring happiness in Kashmir. This is an open intervention in our internal matters : India at UN. (Faking)#ENGvPAK #PAKvENG

— Kaiser Majeed (@iKaicer) June 14, 2017
May God save red cheeks in valley as Pakistan is winning

— naseerganai (@naseerganai) June 14, 2017
Being Honest, Nothing other than Pakistan's victory gives a brief life to wounded kashmir. Thank u Pakistan, God Bless u? #ENGvPAK #PAKvENG

— Sneha kaul (@Snehakaul2Kaul) June 14, 2017
Never ridicule the underdogs. They can surprise you. The jersey is Green. The cheeks are Red. Those jealous advised to take Med. Go to Bed.

— Gowhar Geelani (@gowhargeelani) June 14, 2017
True, very true
A Pakistani cricket fan will always believe in miracles. #PAKvENG

— faysal (@_Faysal) June 14, 2017
Who love Pakistani cricket team the most?
Ans: Kashmiris.
Who curse Pakistani cricket team the most?
Ans: Also Kashmiris.#ENGvPAK #CT17

— Sadia Kawoosa (@sadia_kawoosa) June 14, 2017
It takes "Waenij" to be a Pakistani cricket team fan.

— Sadia Kawoosa (@sadia_kawoosa) June 13, 2017
England beaten at Cricket, in England, and badly.
sun has set upon the empire. throne is falling.

— Mohsen (@mohsinbms) June 14, 2017
Major Gaurav Arya?
There's more
There was a time when they were fighting hard for a place in CT17 & now theyre in the Finals
Pakistan has given cricket a new lease of life

— Sheikh Adnan (@shyakh14) June 14, 2017
Ranked 8th, no one gave em' a chance. Commentators ridiculed em'. Analysts said matches against em' as practice. Pakistan in #CT2017finals.

— Gowhar Geelani (@gowhargeelani) June 14, 2017
IPL Does Prepare You For Everything Except For Pakistani Bowlers. ??

— Saqib Parvaiz Yetoo (@saqib_parvaiz) June 14, 2017
Some wanted to take the joy along while going for Taraweeh
#Kashmir #ENGvPAK #PAKvENG Yours victory is ours victory ☪ pic.twitter.com/eBW74OvASM

— Shaheen شاہین (@bani_Kashmiri) June 14, 2017
Festivity all across #Kashmir . Kashmiris celebrating Team Pakistan victory amidst Pro freedom & Pro Pakistan slogans.#ENGvPAK #CT17 pic.twitter.com/w1zajc4qvY

— Syed Waseem (@__syedwaseem) June 14, 2017
PIC 1- Kashmir celebrate Pak win
Pic 2 – Indian forces retaliates
Pic 3- Still Kashmir celebrates Pak win#ENGvPAK pic.twitter.com/GSKhPQslOU

— Zubair Wani (@wanizubairazadi) June 14, 2017
— faysal (@_Faysal) June 12, 2017
Which one was your favourite? Comment below.
Share this article with your friends.
Comments
comments