It has snowed this year in Kashmir like never before. Besides bringing fun, snow gives way to creative imagination and Kashmiri genuines are no less than Da Vinci's and Picasso's when it comes to creating master pieces of art.
Here are our top picks for snow sculptures this snowfall
This goose has actually laid eggs in this weather. Miracle!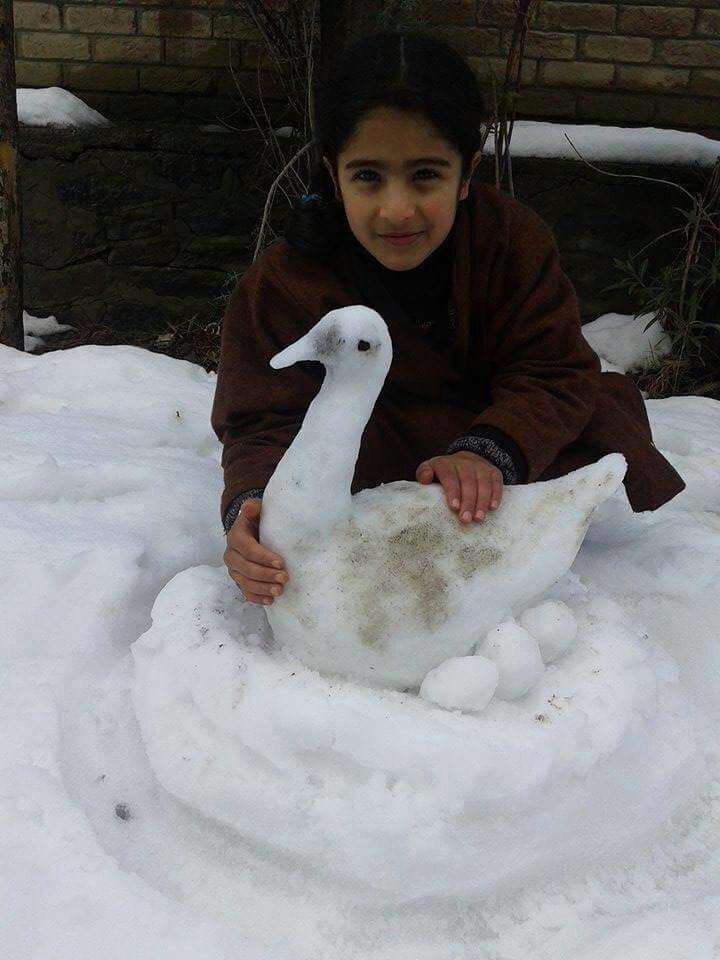 Click 'Next' for more awesome snow sculptures.
Comments
comments